Where to Eat in Ketchikan Alaska: A Local's Guide
July 6, 2021 / updated January 29, 2022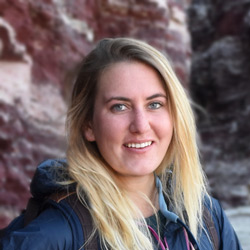 As the Salmon Capital of the World, Ketchikan Alaska offers some of the freshest seafood, including Dungeness crab and, of course, Alaskan King Salmon. Even if seafood isn't quite your cup of tea, or you've simply gorged yourself on the fruits of the sea during the rest of your cruise, Ketchikan offers hidden gems for anything from Mexican breakfast to delightfully all-American milkshakes. So you know exactly what to do when hunger strikes: take a look at some of my personal favorites below for ideas on which Ketchikan stops rank among the best restaurants in Alaska.
---
The Arctic Bar
If your first thought, upon searching for some caloric delight after your adrenaline-inducing Zipline Adventure, is something of the liquid relaxation variety, head on over to the Arctic Bar. At this local favorite, you will find a wide variety of Alaskan brews lined up on tap for your tasting. As a lounge, this cozy joint doesn't qualify for any best restaurants in Alaska lists, but it does offer some of the best Alaskan beer options found anywhere in the state. Just a short walk through the tunnel from the cruise docks, the Arctic Bar is the perfect spot to find a little liquid relaxation before heading back onto your cruise for more adventures. Local Tip: take a picture with the, uh, interesting bear statue just outside the door if you really want to look touristy when walking in!
Price Range: $
Meals Served: No food, but brews all afternoon and night
Distance from Docks: 0.2 miles
Food: Beer & Spirits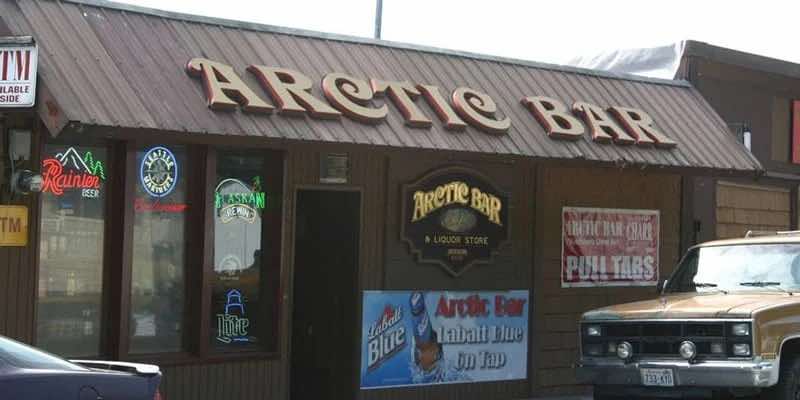 Looking for great bar food, one of the best drink selections in town, and waterside views, all at very reasonable prices? Check out Ketchikan's iconic Arctic bar for a local-approved Ketchikan experience!
Interested in checking out more historic Ketchikan bars? Join us on our pub crawl!
---
Bar Harbor Ketchikan
As you mention your growling stomach to the lovely bartender at the Arctic Bar, she is sure to suggest you head on over to their sister restaurant Bar Harbor, and will most certainly rave that it is "the best restaurant in Ketchikan!" To be honest, she isn't far off. Though the price tag is a bit higher than some of the other restaurants you will find in Ketchikan, you certainly get what you pay for at this establishment. With a fresh seasonal menu and abundant wine pairings to go along, Bar Harbor Restaurant is a favorite among locals for a nice evening meal. Keep an eye out for Scotty and the wealth of knowledge he has to share about your food while watching the ships going by in the harbor (hopefully not your own). You may even spot one of our zodiac boats zooming by you! With a head chef trained in France and friendly accommodating staff, there is no doubt that this is among the best restaurants in Alaska. Local Tip: call ahead for reservations, as this really is a local favorite!
Price Range: $$$
Meals Served: Dinner
Distance from Docks: 0.5 miles
Food: Fresh Seafood, Fine Dining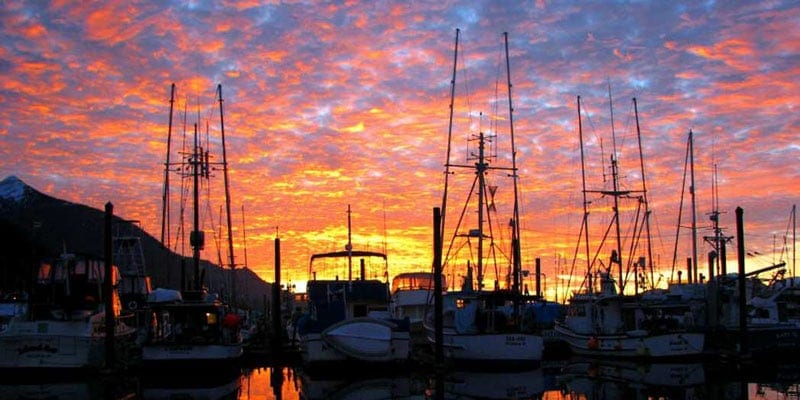 Talk about a stunning sunset! If you hit Bar Harbor at just the right time, you might just catch some gorgeous orange rays as you settle in over dinner and a drink!
---
Annabelle's
If you would rather take in the cruise ship sites a little closer to the comfort of your all-aboard, stop in for a meal at the historic and convenient Annabelle's Keg and Chowder House. Here you will be surrounded by the feel and comfort of an old-timey sailor's inn, with the comfort foods that would soothe those weary souls after a long, drafty day on the water. Enjoy the deep seats and every sailor's favorite staple, fish & chips, while browsing the large selection of beer on tap and watching the people mill about by Berth 2.
Price Range: $$
Meals Served: Lunch and Dinner
Distance from Docks: 344 feet
Food: Comfort Food, Seafood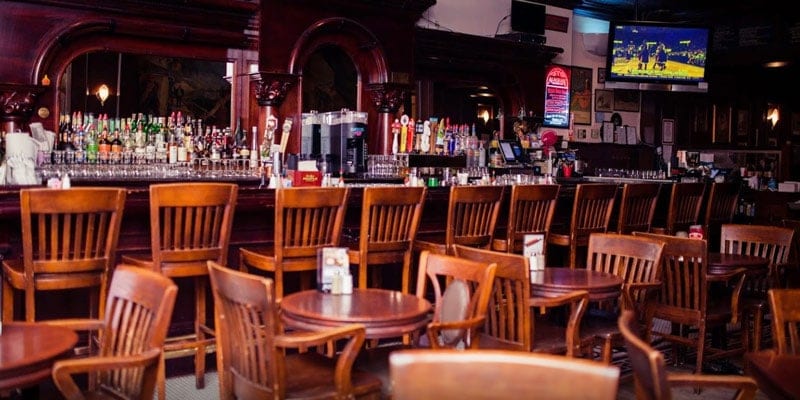 Besides being historically significant (the restaurant adjoins to the long-standing Gilmore Hotel, which was built in 1927), Annabelle's is perfectly located for ship-side snacks and drinks. It's only a minute or two's walk from the cruise berths!
---
Alaska Fish House
But where do the locals go, you ask? What is their secret? Well, the locals all agree, it would be a shame to visit the Salmon Capital of the World without trying some of their freshest catches. The good folks of Ketchikan take a lot of pride in the catches they bring in, and nowhere will the catches be fresher than at the Alaska Fish House. This working person's restaurant in Thomas Basin Harbor is a local favorite, and among the best restaurants in Alaska for fresh seafood, that overlooks the harbor where most of the delicious catches come into port. As an added bonus, if you happen to be visiting Ketchikan at just the right time, you may also be graced with the sea shanties of Captain Greg (your captain for the Orcas Cove Sea Kayak).
Price Range: $$
Meals Served: Breakfast, Lunch, and Dinner
Distance from docks: 0.2 miles
Food: Freshest Seafood Around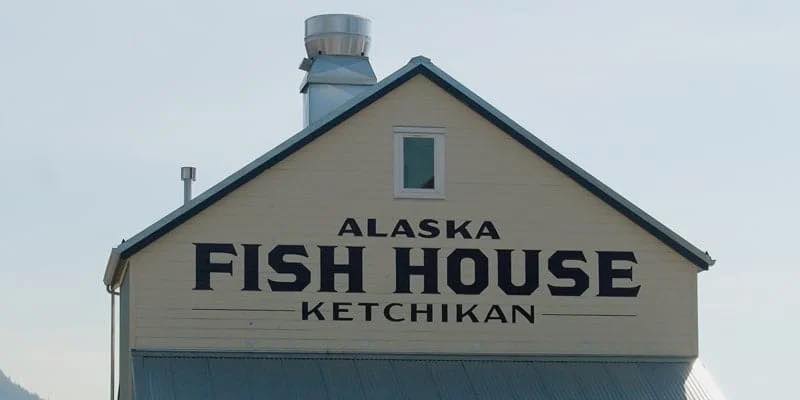 Looking for some of the freshest seafood in town? The Fish House won't disappoint! This classic Ketchikan establishment is a yummy and centrally-located eatery with a great menu selection!
---
Chico's Mexican Restaurant
As your stomach growls and you continue strolling through the streets for food, you stop and think to yourself, "haven't I had seafood for literally every meal for a week? Isn't there something about mercury that I need to start worrying about?" If that sounds like you, head over to my favorite hole-in-the-wall Mexican restaurant, Chico's, for a heavenly slice of 'za. "Mexican food in Alaska? Pizza at a Mexican restaurant in Ketchikan Alaska?" Don't be deterred: When it comes to pizza, Chico's is one of the best restaurants in Alaska. Woodfired and delicious, you can't go wrong with biting into a slice of Chico's pepperoni. Local Tip: just because I like to rant and rave about my love for pizza, doesn't mean Chico's doesn't know how to do its Mexican classics. The enchiladas are delicious!
Price Range: $$
Meals Served: Lunch and Dinner
Distance from Docks: 0.1 miles
Food: Mexican Food, Pizza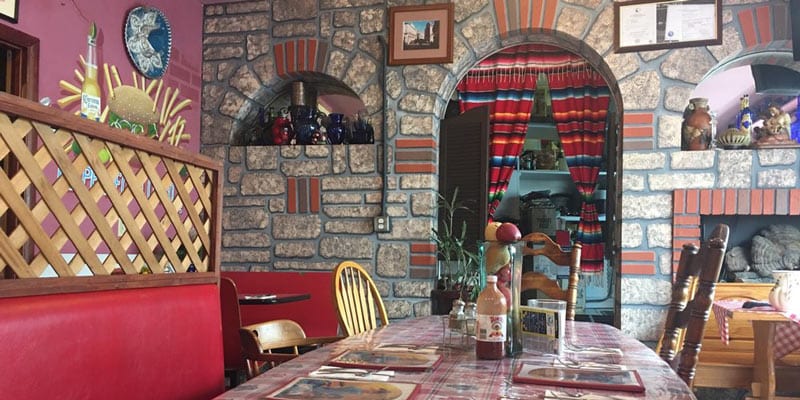 "Wait, is it Mexican food or pizza?" Who said you have to pick one or the other!? Besides featuring tasty home-cooked meals in a small, friendly, and perfectly off-the-beaten-path location, Chico's has some wonderful thin-crust 'za!
---
Burger Queen
If you're not afraid of a line and are looking for a classic Ketchikan experience, it's time to encounter the wonder that is Burger Queen. You read that right: Burger Queen. And this queen knows what she's doing. After a long day spent exploring the rainforests of Ketchikan on the Backcountry Jeep and Canoe Safari, this is the perfect calorie-dense food to put the pep back in your step! You won't necessarily see this hole-in-the-wall joint make any 5-star lists for best restaurants, but this local favorite delivers the flavors and classic American grub that will keep you dreaming about it for years to come. Head through the tunnel that divides Ketchikan in two, and you'll end up at this hidden gem for some American classics. From juicy burgers to delightful milkshakes with every flavor combination your head can think of, this little burger joint has everything you could want for an all-American afternoon. Local Tip: Beat the line! The queue for this place can stretch on forever on a busy afternoon, so head over early if you don't want to miss out on one of the best spots for filling American grub.
Price Range: $
Meals Served: Lunch and Dinner
Distance from Docks: 0.2 miles
Food: Burgers, Fries, & Milkshakes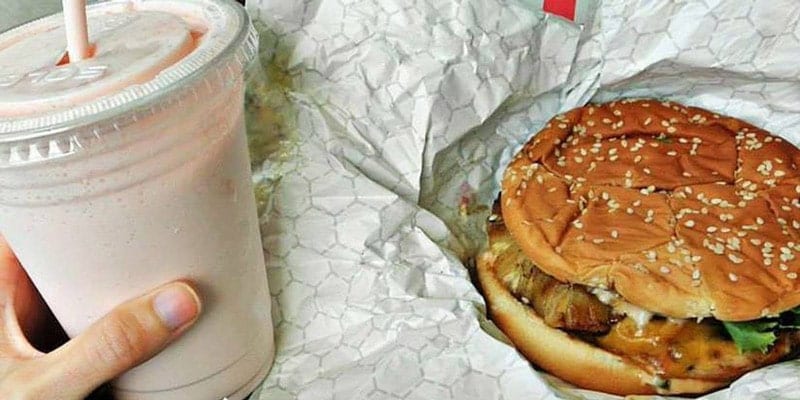 Fast, cheap, and hearty, Burger Queen is the perfect spot for folks simply needing a big burger with a chocolate milkshake. A ten-minute stroll from the cruise docks, Burger Queen is slightly removed from downtown Ketchikan, but is well worth the walk!
---
Market Café
If your port time is a bit early for clam chowder and beers, Ketchikan still won't let you down. To start your morning off just right, head on over to the Market Café as you browse the quaint streets of downtown if you could use a delicious cup of brew with delightfully-named roasts. A beverage from this charming shop is the perfect way to warm your soul after a morning spent in the elements on the Bering Sea Crab Fishermen's Tour. Whether it's a quick cup of coffee or a delectable hot chocolate for the caffeine-free crowd, Market Café is one of the best places for a drink to ward off the Alaskan Chill.
Price Range: $
Meals Served: Breakfast and Lunch
Distance from Docks: 367 feet
Food: Coffee & Breakfast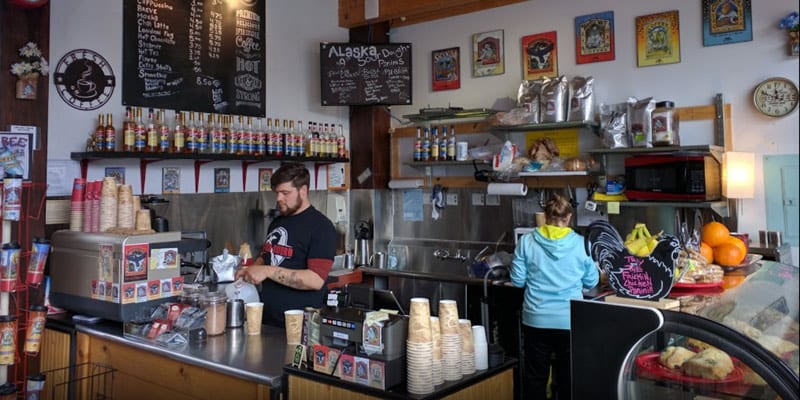 Arguably the quickest option for carry-out food in Ketchikan, Market Café is centrally located downtown. Stop in for deli items like sandwiches and bagels, or for a delicious latte, and be on your way in no time!
---
Sweet Mermaids
But what if I'm looking for a little more to my breakfast than just a good cup of joe? Well, have you ever heard of a breakfast quesadilla? Yeah, me neither. Until I fell in love with the Sweet Mermaids whose magic created this wonderfully delicious take on your morning meal. When it comes to breakfast, Sweet Mermaids is easily ranked among the best places to eat in Ketchikan. Sit down and enjoy your messy breakfast burrito, or opt-in for one of their locally loved pastries so you don't have to miss a minute of exploring the wonders of Ketchikan Alaska. You can even stop by on your way to Misty Fjords Flightseeing if breakfast on the ship didn't quite hit the spot; it's that close! Either way, you have stumbled across a hidden local gem you won't soon forget. Local Tip: grab some sweet treats to go! You certainly won't regret leaving this joint with a bag of desserts to enjoy after your all-aboard.
Price Range: $
Meals Served: Breakfast and Lunch
Distance from Docks: 459 feet
Food: Coffee, Tea, Breakfast & Brunch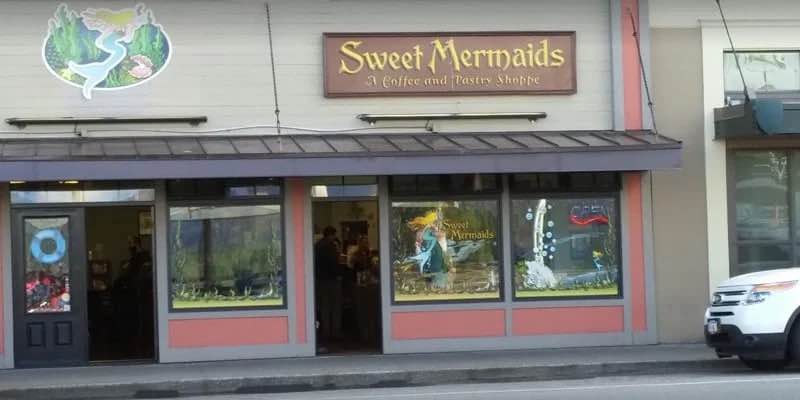 This is the place for amazing breakfast foods. With crepes, specialty bagels, and delectable pastries, Sweet Mermaids is a safe and tasty bet for early mornings in Ketchikan.
---
Interested in catching your meal yourself? Check out the Ketchikan Fishing & Wilderness Dining Tour!
Make sure to read our Ketchikan walking map and weather guide!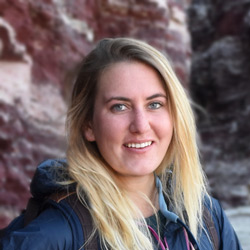 Haley M
Travel & Marketing Guru
Haley is our resident marketing guru and mac n' cheese connoisseur. Growing up in the Big Sky Country down south, she developed her love of big mountains and epic adventures that drew her here to Alaska Shore Tours.
Popular Ketchikan Cruise Excursions
Discover Ketchikan's top-rated shore tours
Activity Guides for Your Visit to Ketchikan
Explore these excursion guides and create your perfect Ketchikan itinerary!